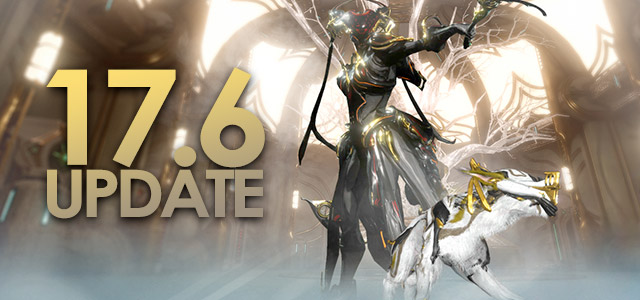 WARFRAME TRINITY PRIME
Devenez un bastion d'espoir pour vos alliés en utilisant de puissants pouvoirs de soin avec Trinity Prime. Équipée de polarités de mods altérées pour une plus grande customisation.
COLLIER PRIME KAVASA POUR KUBROW
Incluant le Kit de Masquage Génétique & le Segment d'Amélioration de l'Incubateur, ces reliques Orokin amélioreront la force et la vitalité des Kubrows.
DOUBLE KAMAS PRIME
Les lignes sensuelles de ces Double Kamas dorées ont longtemps été célébrées comme un chef d'oeuvre des forges Tenno.
ARMURE PRIME KAVASA POUR KUBROW
Décorez les plus loyaux de vos compagnons avec les courbes élégantes de ce chef-d'oeuvre Orokin.
SUGATRA NAVIGA PRIME
Évoquez les voiles de vaiseaux disparus depuis longtemps avec la Sugatra Naviga Prime!
RABAIS SUR LE PLATINUM
Donnez un boost à votre réserve de Platinum à un bon prix.
Click here to learn more about Prime Access now!  You can begin to hunt for Trinity Prime parts using our drop tables for guidance: https://forums.warfr…drop-locations/
Fixes
Fixed an issue causing Clients using Valkyr to still take damage while in Hysteria as per: https://forums.warfr…ysteria-glitch/
Fixed an issue causing Transmutation Cores to appear in Mod Fusion when scrolling through the Mod list.
---
HOTFIX 17.6.1
---
Hotfix 17.6.2
Protideus – Tenno à la retraite