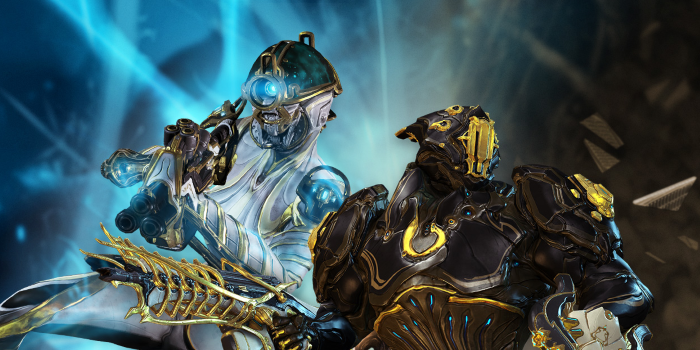 Oberon Prime: Hotfix 20.7.4
Prime Vault Unsealed until August 1!
New limited time Relics have been added to drops and Relic Packs that contain the following items and their parts:
Rhino Prime 
Mag Prime 
Boar Prime 
Boltor Prime 
Dakra Prime 
Ankyros Prime 
As with any newly introduced Relic, the Codex is your guide to planning your hunt. This time around we are sharing with you some more transparent information; the new Prime Vault Relic drop-rates per mission! As we work towards a more permanent location for housing drop-rates, we hope that the combination of Codex locations and the list below will aid in your hunt for these items. 
Limited Time Relics have been added and their drop locations can be found in the Codex:
Check out the new Prime Vault Unsealed for other high-demand Vaulted Prime Accessories, packaged together with discounted Platinum here !
Don't forget: Refining your relics can turn the odds in your favor if you're after a Rare part!
Intact Relics: Common @ 25.33%, Uncommon @ 11.00%, Rare @ 2%.
Exceptional Relics: Common @ 23.33%, Uncommon @ 13.00%, Rare @ 4%.
Flawless Relics: Common @ 20.00%, Uncommon @ 17.00%, Rare @ 6%.
Radiant Relics: Common @ 16.67%, Uncommon @ 20.00%, Rare @ 10%. 
Changes:
Flipped the Desert-Camo icons to face the correct direction
Fixes:
Fixed Clients having giant Archwings (more like size-of-Central-Parkwing, am I right?) and not being visible in the camera view.
Fixed Nova being able to use Worm Hole on certain Cryopods, causing their hitboxes to move.
Fixed the Fomorian having twisted Reactors for Clients.
Fixed an unlocalized text appearing in the Fomorian End of Mission screen.
Fixed the screen remaining blurry after respawning as Operator during certain missions in The War Within.
Fixed a crash in the Relay.
Conclave Fixes:
Fixed Wukong's Defy invulnerability period not applying in Conclave.
---
Hotfix 20.7.4.1:
Fixed no one being able to login!
---
Protideus – Tenno à la retraite