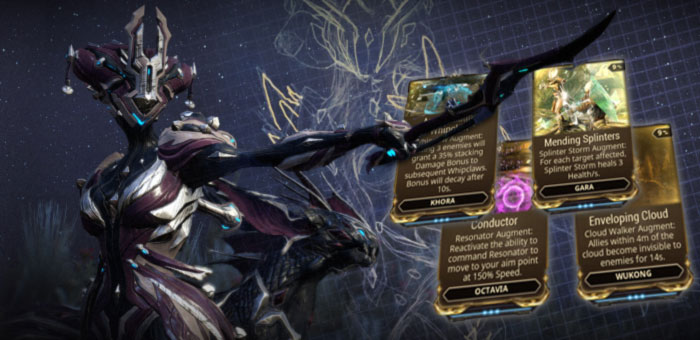 Mask of the Revenant: Hotfix 23.7.1
Changes:
Tweaked player name size in the squad info dropdown to allow more characters to fit on one line instead of breaking.
Improved squad info dropdown to better fit long Warframe names (Trinity Prime, etc) and long Aura names (Corrosive Projection, etc).
Tweaked Mastery Icon shadow in dropdown panel to increase visibility in certain UI themes.
Dojo Decoration/Resource donating screen now displays the max number of items you can donate at a time.
Fixes:
Fixed Wukong's Enveloping Cloud Augment Duration scaling off of Modded Power Range instead of Duration.
Fixed Extractor's missing their Health UI.
Fixed pressing Y while in Navigation resulting in your cursor ghosting to the Matchmaking dropdown.
Fixed swapped controller icons for the bumper/trigger buttons.
Fixed a script error when pressing Y or X on a controller on certain screens.
Fixed a script error when using Octavia's Conductor Augment.
Fixed a script error when joining a squad.
---
Protideus – Tenno à la retraite