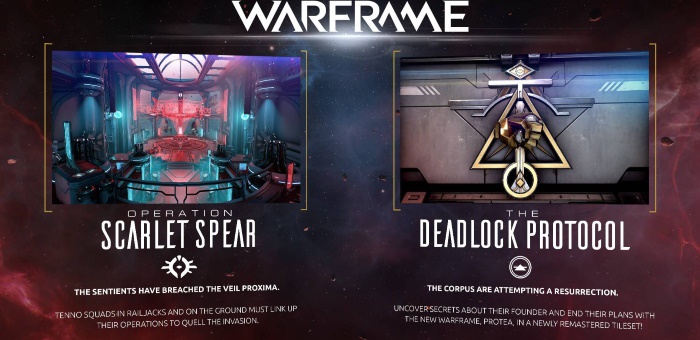 Voici le résumé en anglais du DevStream 138. Utilisez l'outil de traduction auto du site si vous voulez du français … il suffit de cliquer sur le petit drapeau en bas à droite.
LA VIDEO COMPLETE :
LE RESUME :
SOUND TEAM
Before we get into it, here's a quick recap of who joined Reb on the couch! If you're passionate about sound design or want to see what else our sound team is up to, you can also follow them on Twitter.
WHAT'S TO COME
In this Devstream, we'll be talking about what to expect in the coming Operation: Scarlet Spear and The Deadlock Protocol, but from a sound point of view!
THE DEADLOCK PROTOCOL
PROTEA
We have shown off Protea in previous Devstreams, but this is the first time you'll actually be able to hear her! In the clip below, you can hear her third "Dispatcher" ability (name not final), and also hear about how we'd approach making sounds for her "Big Fracking Gun" ability:
A few things that might not be obvious in that clip:
Skinkies and shotgun sounds were used in the sound design of her kit
Her form actually changes as she deploys her various abilities, similar to how Gara can shatter her glass
The sounds are built up in modular ways (the deployment sound, firing sound, impact sound, etc.) because they need to be able to change to reflect any modding done by players — whether it's to change fire rate, or other things!
The team made their own sounds for Protea's fourth ability in our last Devstream, but here's a look (and listen) at what you can expect in-game:
This ability's sounds will be unique with each cast since it depends on what the player does during its duration! If you're unfamiliar with her kit, you can learn more about it in our Devstream 136 Overview.
You can also see her idle animation here:
CORPUS REMASTER SOUNDS
Part of a tileset remaster includes changing the sound design to match the new interiors. In the clip above, you can get an auditory sneak peek at the new Corpus Tileset Remaster. The goal is to bring a fresh new representation of the faction, but still keep that hi-fi Corpus feel!
In the discussion about this clip, the team mentioned a new character possibly appearing with this update! If you watched previous Corpus remaster Devstreams, you might have heard mention of them.
OTHER CONTENT
Corpus Gunblade
Corpus Radiation Gun
A tiger roar was used in the sound design of this one, to help them get a mix of organic sounds and synth sounds!
OPERATION: SCARLET SPEAR
OPERATION HQ
Here's a look at a new space where missions for Operation: Scarlet Spear will kick off from!
George talked about how their approach to relay-like spaces focuses on creating a chill ambience, but he also alluded to more things potentially happening here!
SENTIENT SHIP SOUNDS
In this update, there will be some Railjack bug fixes, but also some new enemies! You can hear the Sentient Ship sounds in action in this clip here:
SENTIENT WEAPON
In this update, we are also releasing another Sentient weapon! There are two different firing modes: a beam, and a rapid-fire shot.
The beam's sound is very thunderous, composed of sounds from didgeridoos, packing tape, and electricity. The rapid fire shot uses more of the same sounds, but shorter and faster. Carl also mentioned the use of ball-bearing-like sounds to capture that signature Sentient feel!
OTHER TIDBITS!
HOW TO MAKE A MOA SOUND TENACIOUS
The Melee Moa we showed off in previous Devstreams is inspired by Rocky — both in animation, and in sound design. In the clip below, Jeff is using a linstrument attached to a synthesizer using samples of his best Stallone impression to create Moa sounds!
And, of course, Reb's go at it:
KUVA BRAMMA AUDIO DESIGN!
MISCELLANEOUS NOTES:
Audio feedback for when you're getting attacked is something we're always working to improve upon and hope to do more this year. Part of it comes down to prioritizing what sounds players hear at a time in a very full audio landscape.
Baro's special TennoCon Relay will have the Primed Chamber mod, if you're unable to get it this weekend!
Here's a closer look at another Sentient enemy you might have seen in an existing cinematic:
---
Protideus – Tenno à la retraite