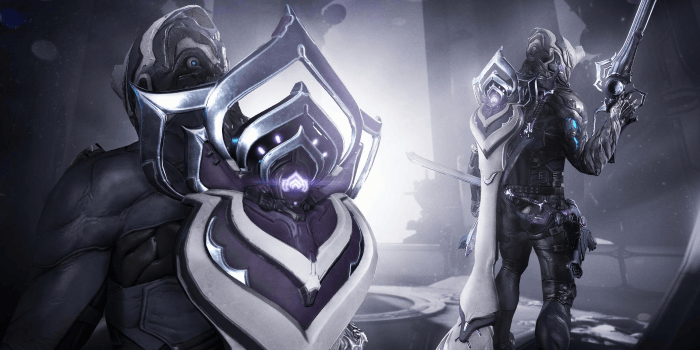 Thank you for four amazing years, Tenno!
As our thanks to you, we've got the Dex Nouchali Syandana coming to your inbox on March 28! Until then, from March 24 to March 27 gear up for Sortie-styled Tactical Alerts where you can fight to salvage and claim our previous anniversary gifts!
The following Tactical Alerts will be presented via a Sortie -like mission screen on the World State Window Completing the first mission will unlock the following challenges in order.
March 24 at 2 p.m. ET to March 27 at 2 p.m. ET:
PC COMING SOON
Alert 1:
Enemy Type – Corpus
Condition – Secondary only
Reward – Dex Furis with Orokin Catalyst and Slot
Alert 2:
Enemy Type – Infested
Condition – Melee Only
Reward – Dex Dakra with Orokin Catalyst and Slot
Alert 3:
Enemy Type – Grineer
Condition – Primary Only
Reward – Dex Sybaris with Orokin Catalyst and Slot
March 28 at 2 p.m. ET – April 4 at 2 p.m. ET:
Dex Nouchali Syandana becomes available.
Awarded via in-game inbox upon login.
You are not required to complete any of the previous alerts to receive the fourth year anniversary item.
You only have one week to claim the Dex Nouchali Syandana so make sure you login within the time noted above!
---
Also regarding year four, many Tenno are anticipating another entry into our infographic releases.  It's here! To sum up another fantastic year's worth of contributions to the restoration of balance in the Origin System, here it is!
Look at all we have accomplished! Here's hoping that year five will be our biggest and best yet! While we're at it let's see if we can't assassinate Vor another 40 million times for good measure.
Thank you Tenno!
Protideus – Tenno à la retraite