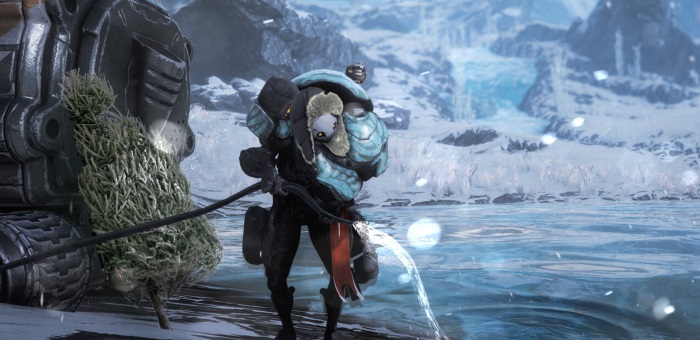 Voici le résumé en anglais du DevStream 121 (source). Un DevStream pauvre en infos.
La vidéo :
Le résumé :
House Keeping:
Mesa Prime is live on PC, PS4 and XB1. Chroma Prime is still live on Switch, expect Mesa in 2019.
Double Credits weekend on all Platforms until December 24!
We've been nominated for Best Developer in the Steam Awards. Vote here: warframe.com/steamawards
Gift of the Lotus Alerts are live on all platforms for 72 hours after the stream
Tennobaum has been extended to Monday, December 24!
We launched on the Discord store! If you have Discord Nitro, be sure to get your free Reverence pack from the Market.
Nintendo Switch Cosmetics
Like the Renown and Prestige on PS4 and XB1, our Nintenno will be getting their own exclusive cosmetics:
Stats 2018
Reb quizzed the team on a variety of stats from 2018! We won't include the quiz here but we'll include the stats for our numberphile Tenno. Looking at these stats is fun for the stream, but also a good insight for us to see if things need to be changed – this specifically came up in regards to Focus schools.
2019?
Space battles
New War – tying up lore threads and opening new ones.
Dropping DX9 and 32-bit Warframe
More events. 2018 had few events and we're hoping to change that!
Other Tidbits
Thinking of breaking Melee 3.0 into sections based on Melee weapon type and shipping it in pieces. This will allow us to get a better feedback loop as we work through the grip types.
We're doing a whole heroic actions pass to up your cool points when interacting with friendship doors and hacking panels.
There were 125 PC deployments this year!
Curly Operator hair is coming, but we needed additional tweaks before it ships.
For Baruuk and Garuda lore, quests were slowing down release of Warframes so we opted to release them without one. We are looking into ways of releasing lore not in quest but maybe as a comic that you can access in-game.
Trapping mechanic is coming for conservation.
Biz has animals on the Plains of Eidolon that he wants conserved as well.
Trials are coming back – the team is working on them when they can!
Switch colour customization issues, we have fix for the new year
Mesa's posterior is getting a buff to match her Devstream debut.
---
Protideus – Tenno à la retraite