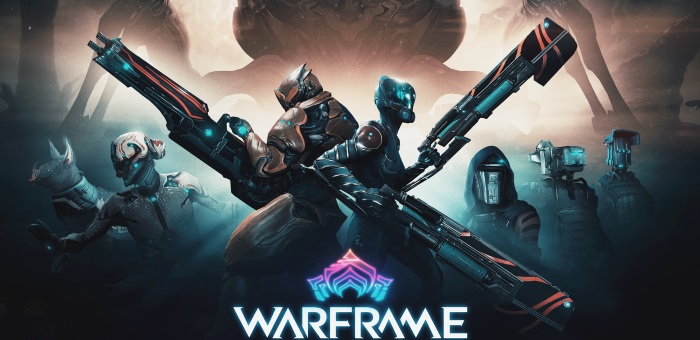 Liens rapides : [24.2.2] [24.2.3] [24.2.4] [24.2.5] [24.2.6]
---
Fortuna: Hotfix 24.2.1
Additions:
Added a new Dojo Decoration; the TRIBUTA – Honor, support or commemorate a fellow Tenno with this venerated sculpture.
Changes:
Removed the dissolve FX when equipping your Atmosphere Arch-Gun.
Fixes:
Fixed some AI spawning issues in the Orb Heist Bounties resulting in certain phases to be unplayable.
Fixed inability to complete Mastery Rank tests (the increased Mastery for K-Drive and Moa-Pets was not being included).
Fixed crashes caused by optimizations that were not compatible in 32-bit Warframe.
Fixed certain language text appearing wonky/distorted.
Fixed incorrect Sugatra offset on the Cobra & Crane.
Fixed a script error when attempting to invite another player.
Fixed a script error when casting Wukong's Iron Jab ability. 
---
Fortuna: Mesa Prime – Hotfix 24.2.2

Become the fastest gun in the system with Mesa Prime. This legendary gunslinger comes with the Akjagara Prime dual pistols, the long-awaited Redeemer Prime gunblade and more!
Mesa Prime, Akjagara Prime, and Redeemer Prime Relics have replaced all exclusive locations of Chroma Prime, Gram Prime, and Rubico Prime Relics:
Sanctuary Onslaught
Elite Sanctuary Onslaught (Radiant)
Numerous Endless mission modes
And the list goes on! Check out the official public PC drop tables here.

*Chroma Prime, Gram Prime, and Rubico Prime Relics are also still out in the wild.
Check out Mesa Prime Access for the newest golden Prime Accessories and more: https://www.warframe.com/prime-access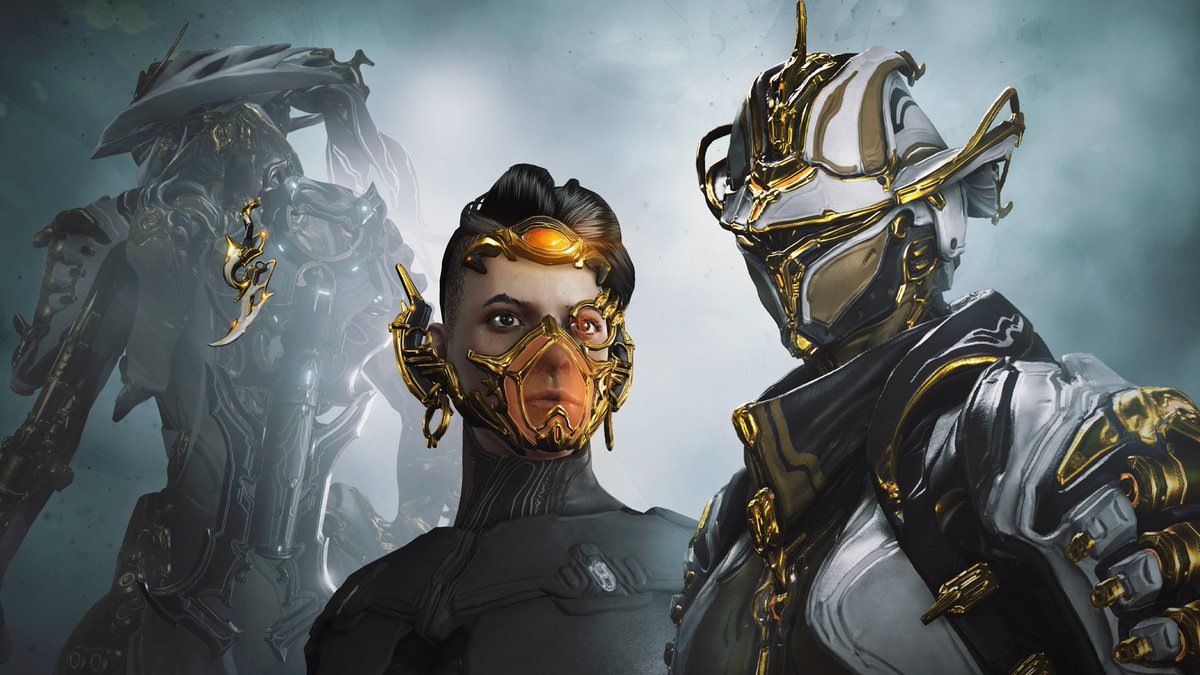 Banshee Prime, Helios Prime, and Euphona Prime have entered the Vault!
With this Vaulting comes the shift of the following Syndicate Sacrifices:
Replaced New Loka's Sacrifice of Banshee Prime Chassis to Hydroid Prime Systems.
Replaced Red Veil's Sacrifice of Banshee Prime Chassis to Hydroid Prime Systems.
If you already wield the power of these Primes or have their Relics in your Inventory, they will remain after the Vaulting.
Missed Changes:
When completing a successful animal Conservation using a Warframe ability, it will yield a 'Good Capture', as opposed to sometimes yielding a 'Perfect Capture'. A successful animal Conservation using the tried-and-true Tranq/Echo-Lure technique was always intended to yield a higher gratitude.
Tonkor Reload Speed increased from 2 seconds to 1.7 seconds
Chat Moderation Changes:
As a continued improvement to our Chat Moderation, we have removed the 'purple text' indicator from Chat. Our previously mentioned third party professional moderation team will also be starting to emerge as early as tomorrow.
Later today a full outline of the Chat Moderation Responsibilities and Code of Conduct will be posted on https://www.warframe.com/.
Changes:
Increased the drop chance of a certain Cosmetic item dropped by the Profit-Taker.
The Profit-Taker now only requires 3 Codex Scans to complete the Codex entry.
Excluded the Profit-Taker from being spawnable in the Simulacrum.
You can now equip the Fulmination Mod on the Staticor.
Updated Nyx's Mind Control + Psychic Bolts and Titania's Lantern ability descriptions to better reflect their recent ability changes.
Improved numerous ability FX for Profit-Taker.
Improved the Staticor and Simulor FX.
MOA Companion vocals are now muted while in the Arsenal.
Fixes:
Fixed a script error when completing the 'Prove Yourself' Plains Bounty which would prevent new players from earning the Bounty reward.
Fixes towards a script error when voting on a mission.
Fixed inability to edit the Baruuk Mandala Decoration after placing it.
Fixed Corpus Amp Energy FX.
Fixed Baruuk's [PH] NOT EDGY ENOUGH UI text.
Fixed LB on controllers not cycling Loadout Appearances.
Fixed a script error when waypointing Mine deposits. 
---
Fortuna: Mesa Prime – Hotfix 24.2.3
Profit-Taker Bounty Changes & Fixes:
Replaced the Profit-Taker Phase 4 Vaulted Relic reward with a Mesa Prime Relic.
Increased the reward chance of Gyromag, Atmo and Repeller Systems from Profit-Taker Bounties.
Operators can now switch the Profit-Taker's Shield type regardless of the damage type of the equipped Amp.
Lowered spawn chances and max simultaneous counts of Nullifier Shield Ospreys and the Fluctus carrying Terra Manker during the Profit-Taker end fight.
Tweaks towards Eudico's Profit-Taker Bounty transmissions.
Fixed ability to kill the Profit-Taker during Phase 3 of the Profit-Taker Bounty.
Fixed certain Profit-Taker abilities and leg Electricity damaging Limbo when in the Rift.
Fixed missing Transmissions for « Stealing Tech » Profit-Taker Bounty.
Fixed an issue with 'Back Room' holograms not being replicated properly based on Heist phase.
Changes:
The Bloodshed Sigil will show up in Relays/Liset provided you're returning from a mission where you took damage (more damage = more blood). We have also decreased the time it takes to appear by 20%!
Changed the hit effect sound to the Corpus Exard Scaffold.
Removed the 'Prime Toggle' for Mesa Prime and her TennoGen Skins due to an overly aggressive and not-so-glamorous overlap of her Prime accessories.
Tweaks towards the 'Fluid Mechanics' Orb Vallis ambient music track.
Fixes:
Fixed a crash that occurred when switching to your Arch-Gun with a Smeeta Kavat active.
Fixed an issue with Mesa Prime's Shatter Shield being too bright in some levels.
Fixed certain Operator Hoods not hiding Hair/Accessories when 'open'.
Fixed a script error that could occur if you died and revived shortly after casting Baruuk's Lull, resulting in affected enemies being permanently asleep.
Fixed Titania's Tribute not actually costing 25 Energy as was intended in Update 24.2.0.
Fixed inability to bring more than 1 Pheromone Synthesizers. You can now bring up to 100!
Fixed Nightmare Alerts not being called out as such in World State Window.
Fixes towards a bad frozen Raknoid animation.
Fixed the Exergis not actually shattering the crystal.
Fixed missing textures for Operator Hair that include a hair band.
Fixed the camera zooming out when hovering over 'Hair Tips' in the Operator Appearance Arsenal.
Fixed the Adaptation Mod showing a Corrosive Damage Icon instead of the correct Tau Resistance in the HUD.
Fixed missing sounds when typing into search fields.
Fixed missing equip and unequip sounds on the Falcor.
Fixed missing Charged Explosion sounds for the Glaive/Glaive Prime.
Fixed occasional missing reload sounds for the Corinth.
Fixed a script error in the Invite panel screen.
Fixed MOA Companions Security Override Precept not turning off radio towers on the Plains of Eidolon.
Fixed Dropship Turrets not firing from alternating barrels.
Fixes towards Host migrations during a mission load causing issues.
Fixed an issue with new hair having collision fixes which could impact performance, but also allow stacking … which was fun, but sadly had to go.
Conclave Fixes:
Fixed every Warframe ability costing 25 Energy in Conclave.
---
Fortuna: Hotfix 24.2.4
This Hotfix contains a few of the recently broadcasted changes coming mentioned here. More to come!
Additions:
The 'Fluid Mechanics' ambient music track has been added as a Somachord Tone out in Orb Vallis!
Profit-Taker Additions, Changes and Fixes:
Added waypoints to the spawned Pylons.
Added a waypoint to the Crisma Toroid when dropped.
You can now skip the Profit-Taker Bounty cutscenes.

There was much debate before launch about how to treat these – there have been cases of 'cutscenes & skipping' causing toxicity in other games and communities, which is something we wanted to avoid. We are going to find a way to quickly enable skipping, and put our hope in the positivity of the Tenno that there won't be disrespect toward players who want to watch the Cutscenes for the first time in the event people matchmake together!

Removed Knockdown from the Profit-Taker's lightning attack.
The Fluctus carrying Terra Manker now has a guaranteed Heavy Weapon Ammo drop. Their spawn rates have also been increased to allow up to 3 of them simultaneously at max Alert Level.
Sound tweaks towards the Profit-Taker.
Fixed Limbo getting pushed back from the Profit-Taker when in the Rift.
Arch-Gun Changes & Fixes:
Arch-Gun Ammo pool increased by 2x for all Arch-Guns in Atmosphere mode.
Arch-Gun Deployer cooldown has been reduced to 5 minutes instead of 10.
Fixed the Fluctus' Atmosphere Arch-Gun FX appearing when in a Archwing mission, which was aggressively bright and overwhelming.
Fixed Clients not hearing the Atmosphere Arch-Gun equip sound.
Fixed missing Fluctus Atmosphere Arch-Gun summon sound.
Changes:
Sola, Calda, and Vega Toroid drops are now affected by Resource Drop Chance Boosters.

Worth noting that the Resource Booster always applied – this is specifically the Resource Drop Chance Booster.

Removed the self-damage from the Staticor Charged Shot.
Updated the Martial Fury Mod description to use Attack Speed instead of Fire Rate.
Fixes:
Fixed discrepancies between the Fortuna Lore Fragments you find vs what is shown in the Codex as reported here https://forums.warframe.com/topic/1045252-eudico-fragments/?page=0#comment-10409783. For clarity, Lore Fragments will always be picked up in order as to properly guide the narrative.
More fixes towards inability to capture Corpus Bases in Orb Vallis due to the missing 'Eliminate the Remaining enemies' phase.
Fixed the Mecha Mods not transferring Status Effects that were activated on the killing blow to nearby enemies.
Fixed the Cobra & Crane Elemental FX showing up in the Arsenal when it's dissolved out.
Fixed Fortuna NPC dialog volume levels.
Fixed non-positional Simulor firing sounds.
Fixed UI button sizes shrinking to the width of their contained text when switching from mouse to controller.
Fixed a script error when casting Titania's Lantern ability.
---
Fortuna: Hotfix 24.2.5
This Hotfix contains a chunk of the recently broadcasted changes coming mentioned here. More to come!

Note: you can skip cutscenes with default Left Mouse Button / Fire.
Additions:
By request, the Gravimag can now be purchased in the Market!
Added 'NOTE: Deployment requires gear obtained from the Profit Taker mission in Fortuna' to the Gravimag description.
Profit-Taker Additions, Changes and Fixes:
The following items have been added to the Profit-Taker drop table (not Bounty reward):

A chance for Profit-Taker Articula (New!)
Guaranteed Debt-Bonds

3x Medical Debt-Bonds
2x Advances Debt-Bonds
1x Familiar Debt-Bond

Guaranteed 'Profit' 5x 25,000 Credit Drops

Profit-Taker is no longer affected by the Shield Disruption Aura.
Arch-Gun Changes & Fixes:
Changed the Arch-Gun Deployer cooldown timer to scale based on remaining Atmosphere Arch-Guns Ammo pool upon unequipping.
Increased Grattler Ammo capacity from 180 to 210 in Atmosphere Arch-Gun.
Removed unintentional ability to summon Arch-Gun in Melee Only Sorties.
Conservation Changes:
Ivara's Sleep Arrow now grants a 'Perfect Capture' if the shot is a direct hit. The farther off your shot the more distressed the animal gets.
Animals will be less stressed the closer you are to them when casting Baruuk's Lull ability.
Reduced the Pheromone Synthesizer Standing Cost from 1000 Standing to 100 – 500 Standing depending on the animal.
Changes:
The Bloodshed Sigil now remains visible (if you've taken damage) when entering or exiting Cetus/Fortuna and Arsenals (applies to Operator as well).
Deadly Efficiency's Duration can now be refreshed if it is already active.
Restored the option to purchase 1 Forma or a pack of 3 Formas when you don't have any and you want to Polarize something.
Fixes:
Fixed a crash when cancelling a mission vote after a Client leaves.
Fixed the Bloodshed Sigil resetting when entering Archwing in the Plains/Orb Vallis.
Fixed rare errors in UI rendering.
Fixed various issues with the Discord Store launch UI.
Fixed various DirectX 9 rendering issues.
---
Fortuna: Hotfix 24.2.6
Profit-Taker Fixes:
Fixed ability to double-up on Profit-Taker drops if a Host Migration occurred (coal for you!).
Fixed a Profit-Taker Bounty 1 progression stopper if players join-in-progress during the fishing stage.
Fixed a Profit-Taker Bounty 2 progression stopper where a Director wouldn't spawn.
Fixed the Shattering Impact Mod breaking the Profit-Taker. Profit-Taker is now immune to Armor Reduction.
Arch-Gun Changes & Fixes:
Shared Affinity gain now applies to Atmosphere Arch-Guns but only while equipped in the main hand.
Fixed not having a Arch-Gun equipped by default (if they own an Archwing primary weapon with the Gravimag installed) when changing Loadouts .
Fixed an issue where players with Arch-Guns in their loadout couldn't Wall Latch.
Fixed Chroma not playing Arch-Gun equip/charged fire animations.
Fixed the Imperator and Imperator Vandal reload sounds playing non-positional.
Changes:
Corpus Lockers/Caches that can be opened now display a holographic symbol to indicate such. Corpus Lockers/Caches without the holographic symbol cannot be opened.

This change comes from vocal feedback regarding the unlock/locked visual changes to Corpus Lockers, and the conflict between the lack of contrast.

Updated all Arcane Descriptions to not be all CAPS.
Updated Riven Mods to have proper names for Zaw and Kitguns, instead of using Melee and Pistol in names.
Fixes:
Fixed K-Drive offsets appearing detached when out in Orb Vallis (appeared correct in Arsenal).
Fixed being able to 'interact/pet' your MOA Companion even though it's not visible/equipped.
Fixed the Bloodshed Sigil not resetting after switching Warframes in the Arsenal.
---
Protideus – Tenno à la retraite