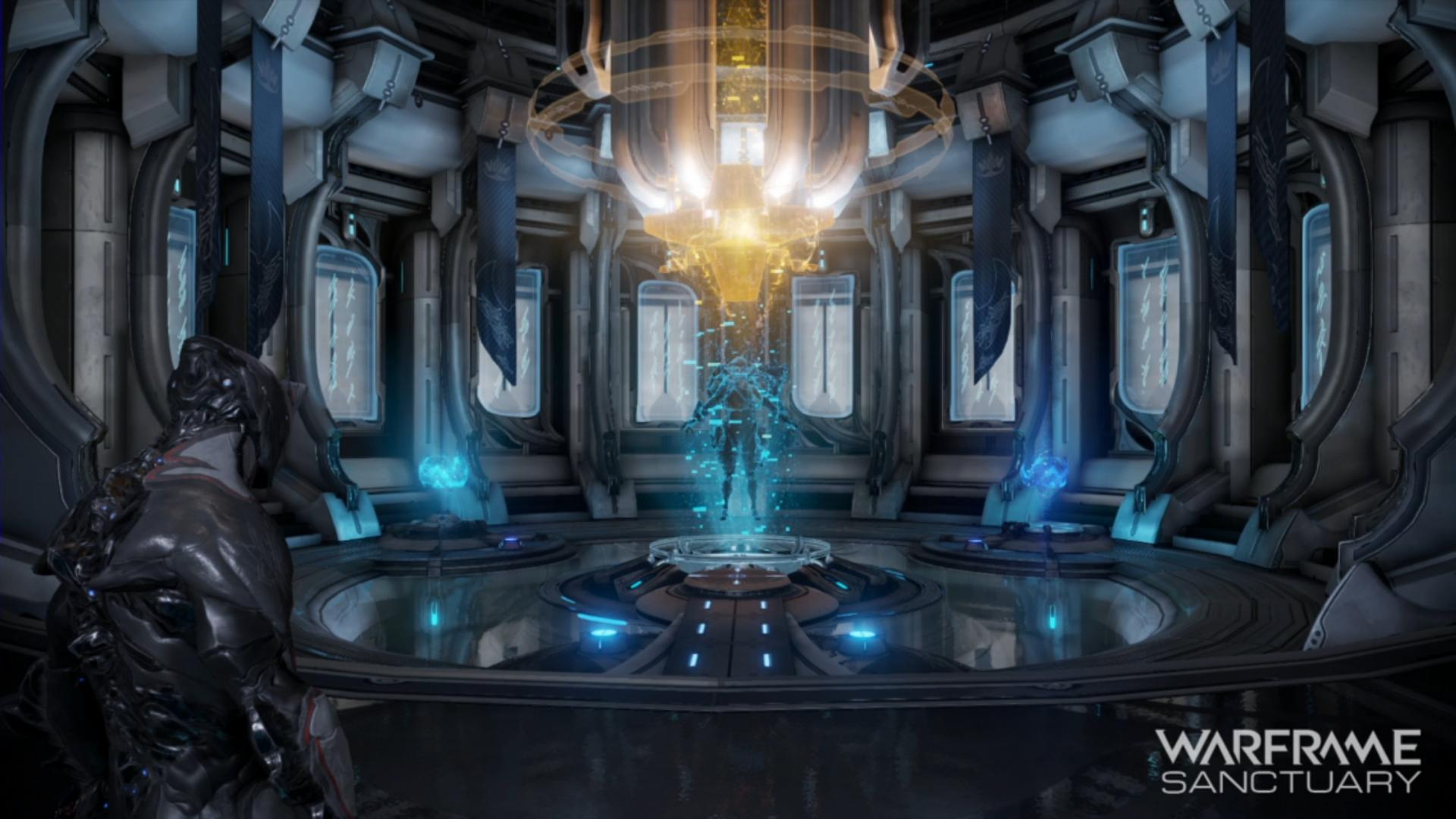 Ceci est un résumé en anglais très succinct et avec beaucoup d'images. (source)
La vidéo :

Le résumé :

Community Created Weapon: Mios
– Model is completed, need to work on animations now
– Hoping to be released early 2015

Dex Dakra
– Anniversary Weapon
– Given out for free to all players who log in during a specific week in March
– Comes with weapon slot and Catalyst

Puncture Glaive
– Coming soon
– Has puncture-based damage

Charge Attacks returning!
– Every single stance will have one or more unique charge attacks

Volt Prime is coming!

Void is disappearing?
– Void rewards will be added to the starchart
– You'll still use keys to unlock the Void rewards
– The missions themselves will be star chart missions though
– These keys can also be used in the Void tileset for unique rewards, so the Void isn't useless
– This development will be explained from a lore perspective as well

PVP updates
– Shaping up very well, very balanced
– Frost is added to the PVP balanced Warframe roster (Excalibur, Mag, and Volt being the original roster)
– Focus on understanding parkour/melee/etc as opposed to having 7 forma on weapons
– Capture the Cephalon will feature multiple personalities of Cephalons that will converse with you while you carry it (one might be angry at you, one might be more passive-aggressive)
– Teshin (PVP Conclave Master) saw the downfall of The Orokin and blames The Lotus. He didn't go into cryosleep with The Tenno

Raid updates
– First Raid is against Vay Hek, titled « Law of Retribution »
– From a lore perspective, this Raid is Tenno seeking retribution against Vay Hek for the relays he's destroyed
– Broken into 3 distinct acts (showcased in image)
– Each act flows directly into the next
– Rewards Arcane Enhancements that can be fused to your helmet or syandana for a positive proc
-Because the name contains « Arcane », Rebecca asks if it will be possible to turn a Meridian Trinity helmet into an Arcane Meridian helmet. Steve replies « yes », but had just finished saying that the bonuses from Arcane Enhancements are proc based (i.e. get 10 headshots for a temp buff) as opposed to passive boosts. So probably not Arcane Meridian in the context we know.

Librarian updates
– Simaris is a god-complex Cephalon that is trying to create a digital « afterlife »
– Simaris will be related to the Chroma acquisition quest
– Excalibur seems to have PBR textures in this screenshot!

Chroma, the Dragonframe
– Elemental frame whose element is determined by the energy colour selected
– Several of his powers have a consistent aspect, but will get a new twist depending on the element he uses
– He is a team player, and has the ability to buff his allies (inspired by the historically lucky dragon)

Warframe: Rise Of The Bunny
– Coming Easter 2015
– Ears have better physics than Trinity

Tomb Of The Sentients
– Be sure to watch this trailer

https://www.youtube.com/watch?v=2Bgez-fZCAE
Protideus – Tenno à la retraite